WELCOME TO Dr. Klifto's Website
I am Dr. Christopher Klifto, upper extremity surgeon, with a focus on treating injuries and conditions of the fingers, wrist, hand, elbow and shoulder. This website is specially designed for my patients to have all the necessary information related to the upper extremity. In addition to this, the site also provides information on appointments, latest news, contact details and much more.
Benefits of Arthroscopic Surgery
Smaller Incisions
Minimal Soft Tissue Trauma
Less Post-Operative Pain
Faster Healing Time
Lower Infection Rate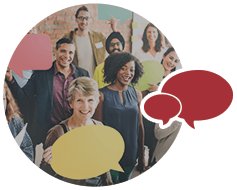 Patient Reviews
Dr. Klifto is wonderful!!! He repaired my fractured wrist perfectly and has agreed to care for my shoulder. I would highly recommend him. I trust him implicitly to operate on my shoulder when necessary.
Amazing bedside manner, kind and seemed very intuitive
The nurses and doctor klifto are really good
High Quality
Personalized Care
Dr. Klifto is dedicated to providing his patients with the highest level of care tailored to meet their individual needs.
North Carolina Orthopaedic Clinic
3609 SW Durham Drive
Durham, NC 27707